KADY'S INDUSTRIAL MIXING SOLUTION FOR...
DISPERSING
EMULSIFYING
HOMOGENIZING
MILLING
MIXING
BLENDING
Watch Rotor Stator Technology in Operation!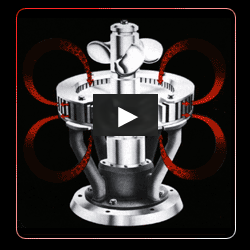 try our free lab test on your product, your specs
KADY® International manufactures industrial mixers, high shear/high speed rotor-stator dispersion mills and fine mixing systems for fluid/solid applications. KADY® mills are capable of mixing, dispersing, blending, cooking, aeration, deaeration, PreMilling, chopping and emulsions. Available in top or bottom entry, for systems that are liquid/liquid, liquid/solid, and liquid/gas. 1 pint to 3,000 gallon batches, or for inline or continuous flow mixing operations with thru put rates of 3 to 500 gallons per minute.
KADY® International has successfully designed, engineered and manufactured mixing/dispersion equipment for over sixty years. KADY® Mills are currently in operation in forty-one countries around the world.
Latest News
Continuous Flow Mills for Waste Water Industry - Read More
KADY International Refurbished Mills - Read More