KADY'S INDUSTRIAL MIXING SOLUTION FOR...
DISPERSING
EMULSIFYING
HOMOGENIZING
MILLING
MIXING
BLENDING
Watch Rotor Stator Technology in Operation!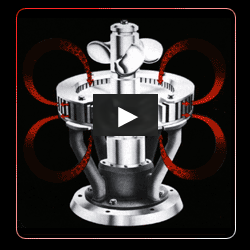 try our free lab test on your product, your specs
KADY® International has years of experience in the industrial mixer industry, we deliver high quality mills and similar products to a wide range of customers from various industries. We are proud to say that our mills are currently in operation in over forty countries all around the globe. Our company history dates back to 1949 when the original KADY® design was made and we have since gone on to continue producing products that go above and beyond expectations.
With experience working with a wide range of industries, chances are we have designed mills for an application similar to your own from a chemical mixer or laboratory mixer to a continuous mixer or a batch mixer. We are proud to say that we are the only manufacturer of bottom entry industrial mixers and mills.
Latest News
Kady Lab Mill used in Preparation of Nanosilver Dispersions - Read More