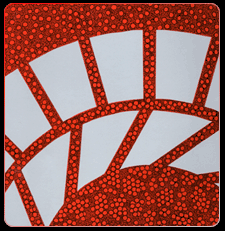 About Kady® and our milling and mixing capabilities
KADY® International manufactures industrial mixers, and mixing equipment, high speed rotor-stator dispersion mills and fine mixing systems, for fluid/solid applications. KADY® mills are capable of mixing, dispersing, blending, cooking, aeration, deaeration, PreMilling, chopping and emulsion. Available in top or bottom entry, for systems that are liquid/liquid, liquid/solid, and liquid/gas. 1 pint to 3,000 gallons batch, or for continuous flow mixing operations with thru put rates of 3 to 500 gallons per minute.
KADY® International has successfully designed, engineered and manufactured mixing/dispersion equipment for almost fifty years. KADY® Mills are currently in operation in forty-one countries around the world.
About KADY® International
The original KADY® design was developed in 1949 by Charles Eugene Kew in Buffalo, New York for the paint industry. Recognizing the mill's ability to adapt to a broad range of chemical processes and changing application needs, the company went on to engineer KADY® MILLS for an ever widening range of industries. Today, KADY® MILLS and systems, manufactured in Scarborough, Maine are used in a wide range of chemical processes around the world.
Headquartered in New England since 1980, KADY® offers their customers years of experience with innovative mixing/dispersion solutions, custom engineering capabilities and an excellent history of customer service.
KADY® International occupies four buildings, containing 50,000 square feet of offices, engineering facilities, laboratory and manufacturing space in Maine, and a worldwide network of representatives and agents.
Experience
KADY® International has designed, engineered and manufactured mills and/or complete industrial mixing systems, including the following industry applications: paint mixers, paper coating mixers, water solvents mixers, & fluid based inks mixers, tobacco, precious metal dispersions, pharmaceutical mixers, color cosmetics mixer, electronic coating mixers, industrial food mixer, carbonless coating mixer, film mixers, film coating mixers, wire chopping, ceramics mixers, toner mixers, textile coating mixers, varnish mixers, adhesives mixers, petroleum products mixers, synthetics mixers, lamp metals mixers, and plastic recycling chemicals mixers.